FOCCO spotlights and illuminated mirrors are designed for real users
who are looking for products that look good
and also put the accent on functionality, simplifying the day-to-day.
MUCH MORE THAN MIRRORS
Bathroom lightning is in fashion,
there's no doubt about that!
Because the bathroom is one of the rooms which require most and best lighting and this also forms a full part of the decoration and atmosphere that you wish to create there.
In this video you can see our wide range of mirrors with integrated lighting and functions.
Which one suits you best?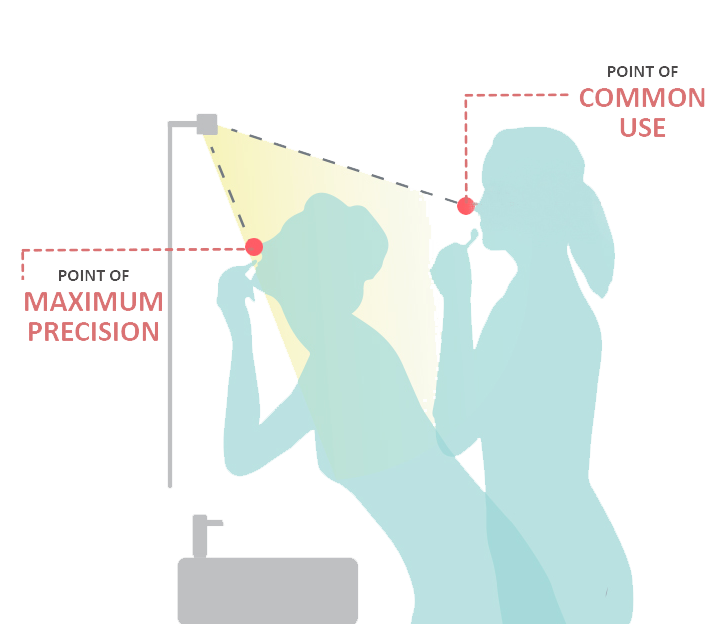 LUMINOSITY
Light in the mirror
Focco develops its light fitting taking into account the illuminance that ergonomic points in front of the mirror need to have.
EASY INSTALLATION
Easy installation on
many kind of support
Mirror, vanity unit, wooden frame or wall, it doesn't matter on what kind of surface you need to install, FOCCO adapts to any kind of support.
FOCCO products come with a fitting that allows for installation on more kinds of surface with simple steps for anyone to be able to perform with the aid of our installation sheet.
ENERGY SAVING
The best lighting quality with
maximum efficiency
Ecological consumption
Long life
Better light quality
Low temperature
Instant full brightness
No need to keep spares
Without noxious substances