MIA BLACK, FOCCO's top new mirror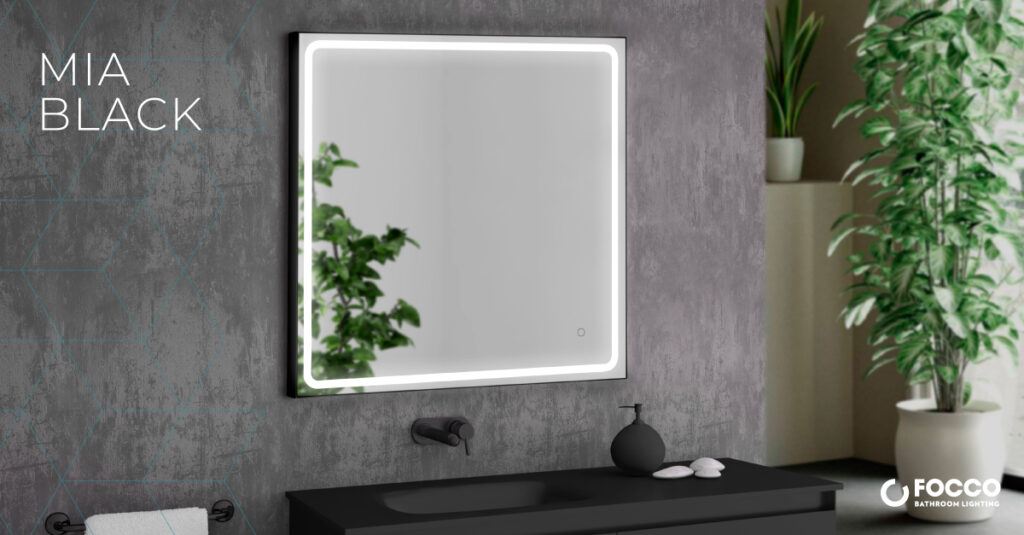 29 June, 2022
If in its aluminium finish version, this mirror has been, and is, a FOCCO top-seller, now we present its black version. And there is no doubt that the style total black is a hit in bathroom decoration.
Because it is a trendy colour that never goes out of fashion. Always synonymous with elegance and sophistication. A safe bet if you are looking to achieve an elegant, timeless and, at the same time, unique, bathroom that sets itself apart and generates well-being.
This mirror is ideal for combining with the rest of the black elements in the bathroom, such as handles or taps, to give it that special and personal touch.
In addition to the commitment to black, the MIA BLACK stands out for its qualities, such as the possibility of placing it in two positions (horizontal or vertical); integrating a tactile ignition sensor; and offering high homogeneous illumination, in a functional and decorative mirror available in a variety of sizes to adapt to any space.