FOCCO is renewing its Catalogue to offer the most complete range on the market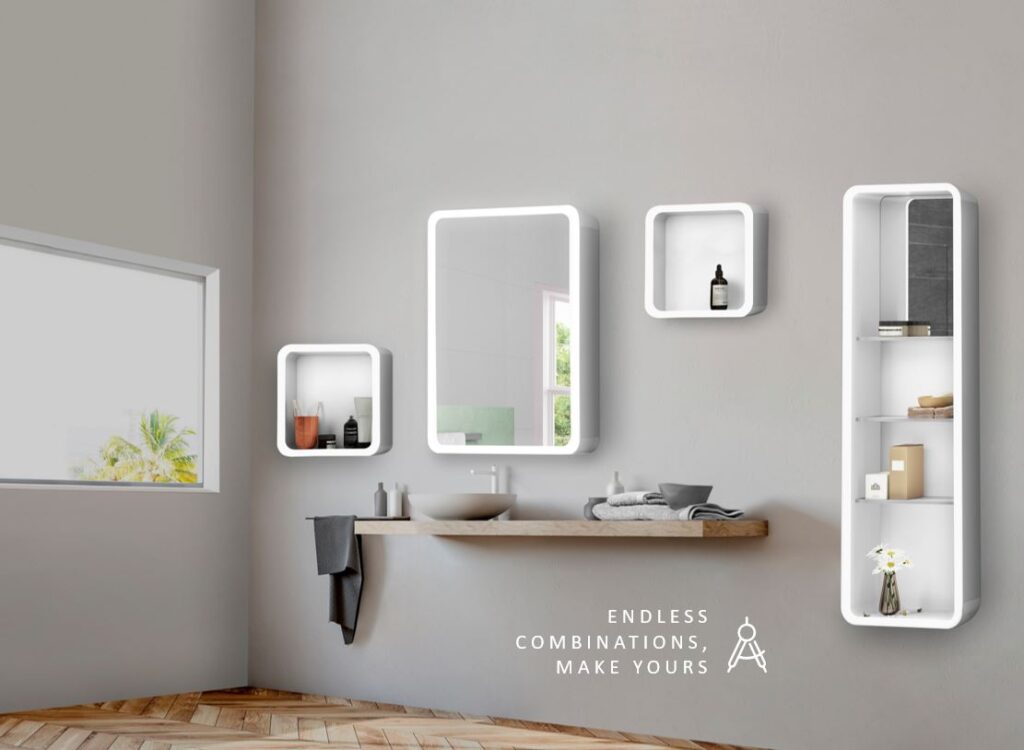 27 May, 2022
At FOCCO, we have updated our catalogue with the aim of completely covering the range of products that may be of interest to any large DIY store and, in this way, covering all your needs. With that same premise, we have opted to offer a differentiated proposal, between "trendy" and "essential" products.
Our 'On Trend' range consists of a special selection of products, responding to the latest design trends to satisfy the most demanding consumers, with different finishes, colours and organic shapes that most appeal to them when it comes to finding designs that suit their personality. In the 'Core products' section you will find successful models to suit the style and needs of any bathroom.
Likewise, we are presenting for the first time the new category of Organising Mirrors. A new product concept, which provides high quality lighting in a mirror with optimised storage space , a modern and decorative design and high quality materials manufactured in Spain
Also, as an innovation in our product, we have incorporated SAMSUNG LEDs into all of them, with the highest efficiency ratios (Lumen/Watt) and the highest quality of colour reproduction and uniformity.
Within the framework of our commitment to Sustainability, in all these products we constantly apply improvements to our LED technology, with the objective of making it more efficient every day; and we strive to allow our products reach our customers in packaging that is more respectful of the environment. In addition, we continue to add more and more replaceable components to our collections.
If you want more information, please do not hesitate to request it here.