Organic mirrors, the real worldwide trend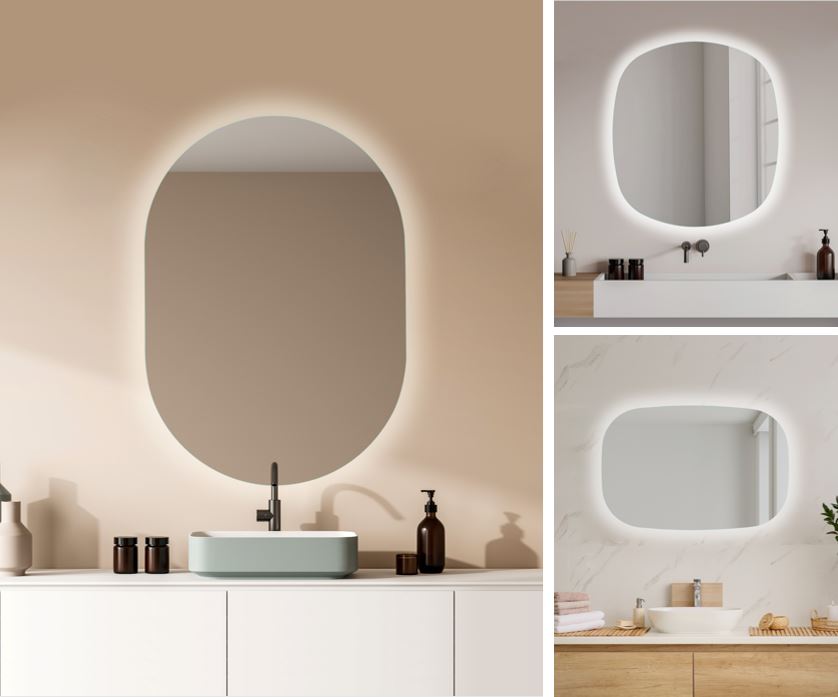 25 January, 2023
The intensity of the outside world and the energy with which we live in it, makes us see our home every day as that space that is more than just a room. We seek in it that space where we can find our well-being and our true comfort.
That is why organic mirrors, not only for bathrooms, but also for any other space, have emerged as a real worldwide trend.
With a personality that provides tranquility and relaxation, these models stand out for their fluid lines and their ambient light.
In addition, some models incorporate a decorative painted edge in a colour to match the rest of the elements in the room!
Sharon, Nora and Nora Color, Ania or Denisse, which one do you want to make your clients fall in love with?