Brightness and Design: a Perfect Balance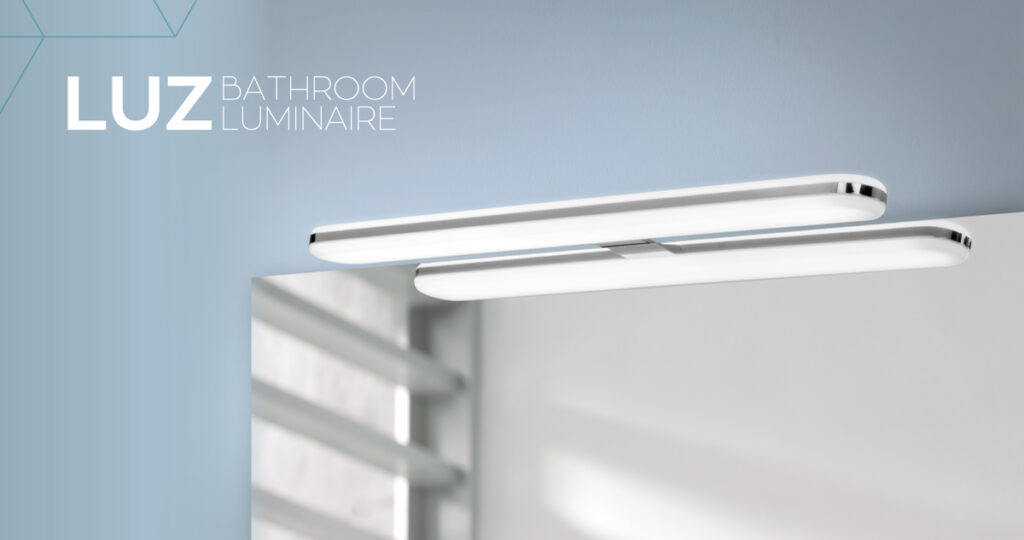 3 August, 2021
Combining design and brightness is sometimes difficult when it comes to bathroom mirror luminaires. At first glance, it may seem simple, but it isn't; not if we want the two concepts to take equal precedence. It is precisely the successful combination of these elements that makes the new LUZ light fitting from FOCCO so special. Its distinctive feature lies in having found the perfect balance between design and functionality.
When we make light output the real protagonist, the result is the new LUZ light fitting. With a studied capsule-shaped design, minimal arm integrating the luminaire with the mirror, and a decorative chrome trim, this new wall light provides uniform and ambient lighting for those who are looking to achieve a balance between functionality and aesthetics.
Most notably, the element around which the design and functionality revolve is the 1,235-lumen light output; this makes it the perfect ally for those tasks where you need to make out the finest of details in front of the mirror, be it plucking our eyebrows, applying make-up to our eyes, shaving, examining our skin up-close, etc.
In addition, its design works to create a beautiful visual effect, thanks to the fact that it projects light both fromthe upper part, creating ambient light that illuminates the wall, and from its lower diffuser, directing the light towards the user to create perfect shadowless illumination on this side.
Likewise, the LUZ light fitting, designed with high quality LEDs with high efficiency and durability, also combines energy savings for the home and a long life for the product in perfect conditions. All this, without compromising on the aesthetics, thanks to its modern capsule shape with smooth, rounded lines and its beautiful chrome trim, which will combine perfectly with your taps or handles, especially now since we are all concerned about having a comfortable home that makes us feel good.
Due to its high illumination, this light fitting is perfect for bathrooms that have no natural light or no other complementary light point.
This new light fitting is designed for all those who want to pay special attention to functionality, without overlooking the value of aesthetics. As such, we incorporate the latest technological and aesthetic advances for the benefit of our clients.