Metallic finishes, your best allies to decorate your bathroom in the latest fashion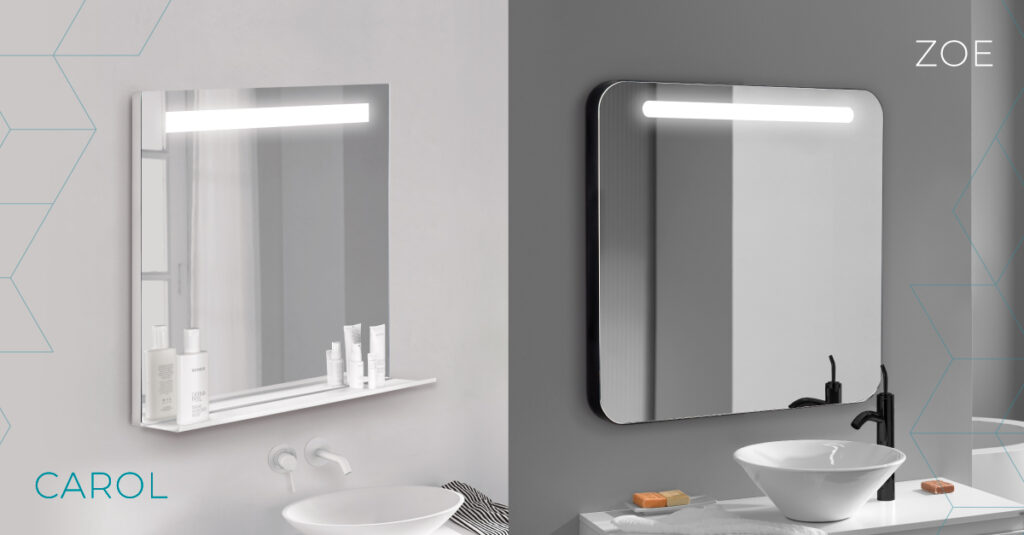 11 October, 2021
If you really want to be up to date with the latest trends in bathroom decoration, metal profiles are a must. They have become the best allies for merging the most eclectic fashion of the 70's with the most industrial aesthetics of recent years. This way, you will get an elegant and different cocktail in your bathroom, without sacrificing functionality.
The latest trends encourage selecting metal profile elements. This trend year leads to coating furniture, mirrors, decorative elements, taps, porcelain surfaces and even walls with the magnetism of metallic finishes. As for colours, gold and white follow strongly, in addition to the classic black.
Precisely, this metallic style is that of our CAROL and ZOE mirrors, which are highly functional and combine perfectly with other bathroom elements. Both products have direct functional lighting, with an upper window that projects light directly onto the user.
The CAROL model is notable for its modern design and comes with an integrated shelf to save space in the washbasin area. The ZOE model can be easily distinguished through its decorative metal perimeter frame.
Both models have metal frames in three finishes: black, gold and white. These two mirror models are, without a doubt, ideal for capturing the prominence of a bathroom with personality / very trendy and functional at the same time.