The Glamour from the Cinema of the 1950s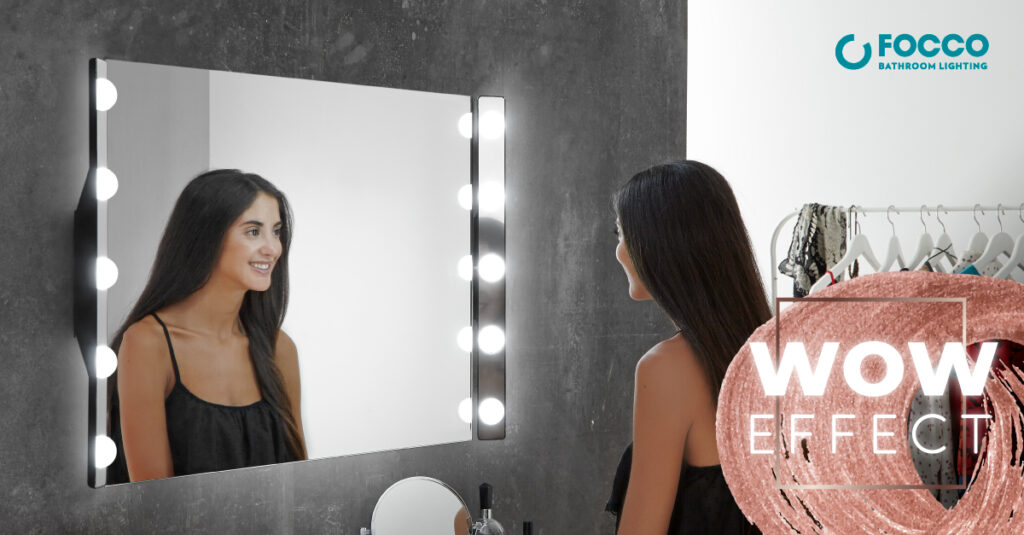 1 December, 2021
For lovers of the seventh art, this is the ideal mirror. With the Hollywood mirror, anyone can feel like a real film star. Its special 'wow'-effect design, with its points of light located on each side of the mirror, brings to mind the glamour of the dressing rooms of theatres and film studios. It is the ultimate example of true 'Hollywood Regency' style.
The symbiosis of high technology, together with its retro style, gives this mirror great personality, making it the centre of attention in any bathroom. It is, without a doubt, a studied fusion of the most modern innovations in lighting techniques and a vintage style.
The Hollywood mirror stands out for its light output, which makes it especially practical for precision tasks in front of the mirror, such as applying make-up, shaving, waxing, etc. The frame is finished in an elegant black colour and the design half-spheres stand out, creating a Hollywood effect. 
It is possible to create a bathroom with an indisputable touch of style with this mirror, guaranteed to leave no one indifferent.