Mia Round: elegance at the epicentre of compact design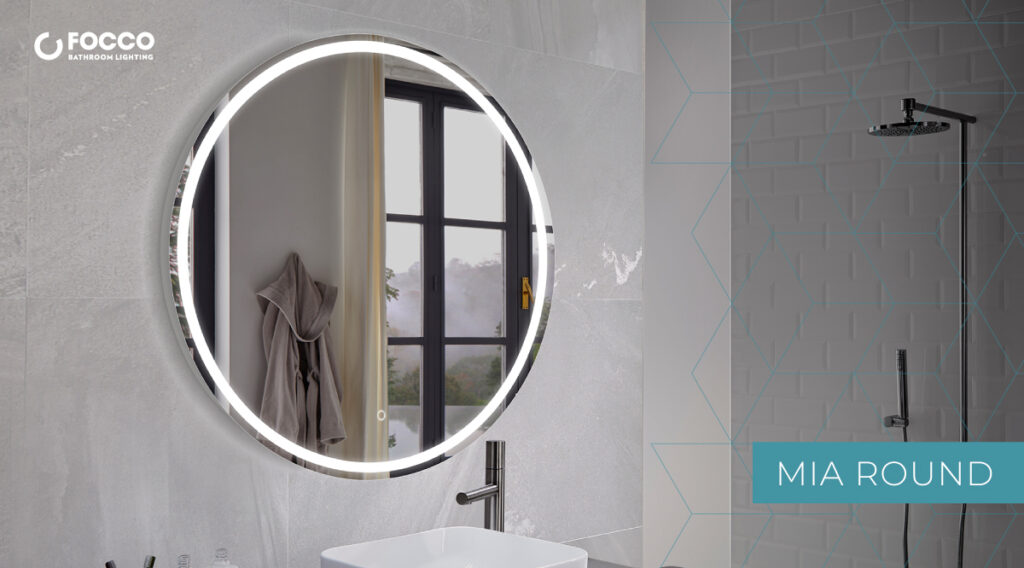 26 January, 2022
Following the trend of round mirrors, we present the MIA ROUND. The circular version of our TOP SALES. A highly decorative mirror with functional front lighting.
It also stands out for its frame which compactly encloses the entire installation. It is precisely this feature that highlights this mirror, making this detail the enclave of its distinction and functionality.
The MIA ROUND is aligned with the most innovative trends in the bathroom furnishing sector. Atmospheres tending to seek sensations of serenity, linked to elegance and minimalism. An elegance that is achieved through organic and rounded shapes, such as those represented by the MIA ROUND. Neutral shapes inspired by nature.
In pursuit of this minimalism, this model has a frame which encloses and protects its electrical components, so that it also acts as a trim. This system, as well as making it easy to clean, gives it a very elegant optical effect from the sides with metallic finishes.
Because of all these qualities, the MIA ROUND is able to blend in with any style of bathroom space. From the most classic to the most avant-garde.