Illumination and space optimisation, the novelties of the Mia Organizing Mirror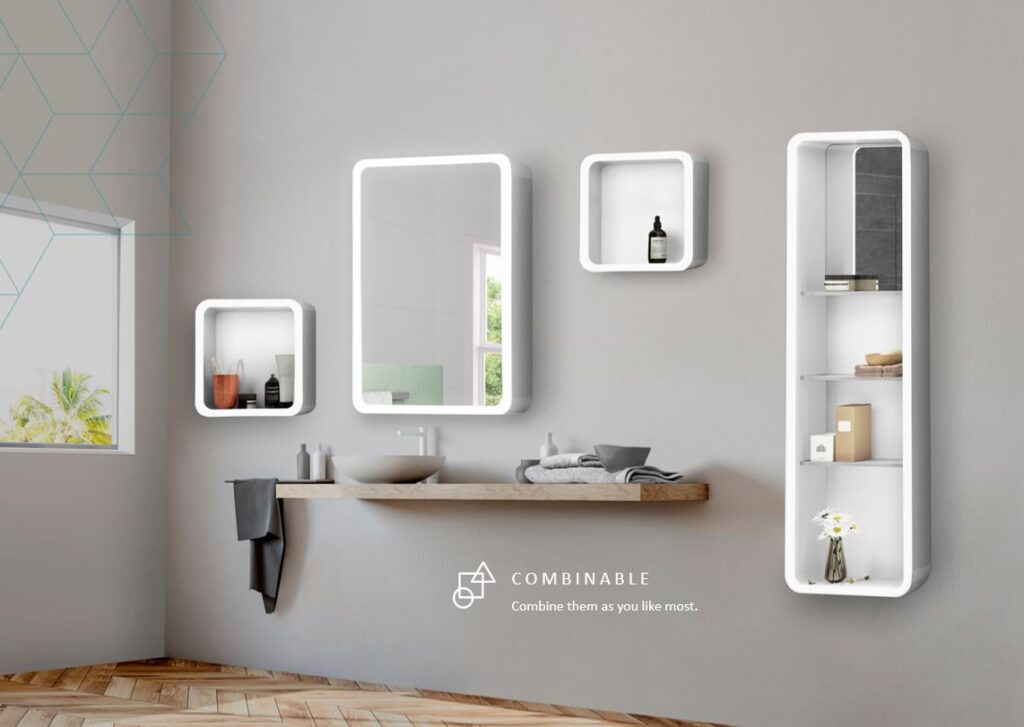 14 November, 2022
This new product concept, recently presented at IDEOBAIN, is a revolution for bathrooms.
These new organizing mirrors solve space and storage problems and allow you to store all the hygiene and beauty products you need. All shelves are sized to store your toothbrush, make-up or regular creams. They are sure to improve the time you spend in your bathroom, as they make it easier to keep everything in its place.
There are five different versions of the same Mia Collection that can be combined according to the customer's taste, and while being practical, they fulfil a decorative function with their modern design and high quality materials, and are manufactured in Spain.
You can choose the main Mia mirror with one or two doors, or completely open, and complement it with a column or a cube to make a composition. It has elegant rounded edges that incorporate lighting, two adjustable anti-tip shelves and soft-close hinges with a 110º opening for easy access.
There are also three more to choose from, the Mia Frame, Mia Cube and Mia Column: three modern and functional designs that help decorate the room and feature quality lighting.
This new category is designed for all of you who pay special attention to functionality, without overlooking the value of aesthetics.