Combinable mirrors capable of creating the perfect visual balance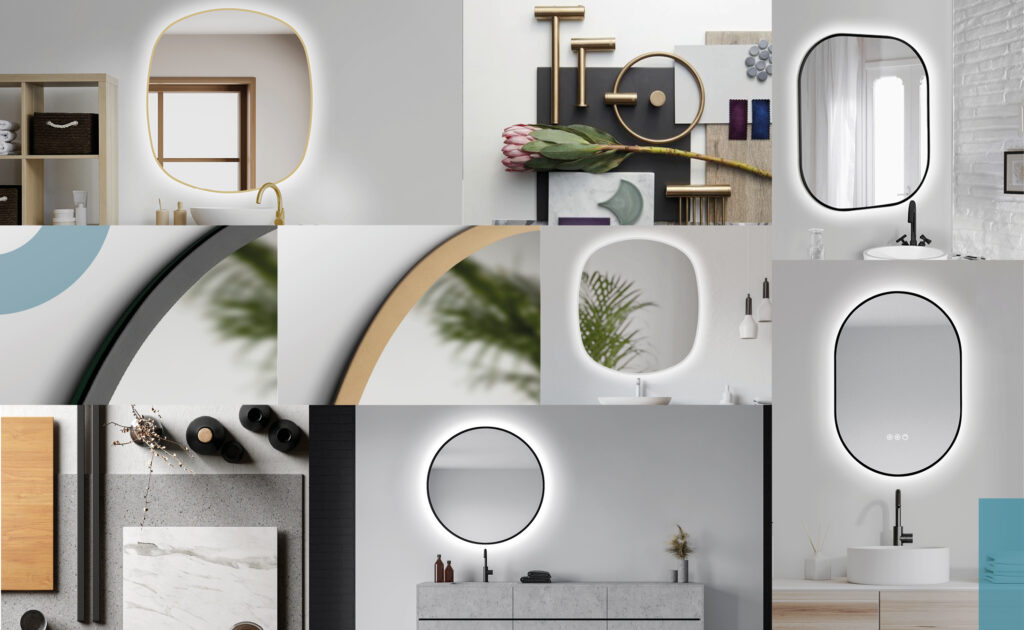 23 March, 2023
At FOCCO we understand that in all designs, functionality and lighting are just as important as the decorative power of the design itself. A simple mirror is capable of completely changing the sensations that the space conveys.
And as part of this line, we would like to show you some models that are capable of bringing the perfect visual balance to the room thanks to the fact that you can combine them with the other elements of the bathroom, because if there is one thing that sets them apart, it is their great decorative power.
We are talking about the Nora Color, Denise Black and Sharon organic and rounded designs, mirrors that combine rounded edges, with ambient lighting that creates a floating effect on the wall and a border painted in different decorations, which makes them the ideal choice for those who are looking to combine the different elements that make up a bathroom, taking into account even the smallest of details.
Black, white, gold or rose gold. Different shades, so that by combining these mirrors with the overall decor, the room evokes a range of sensations by creating the perfect visual balance.