Qlick Install, the installation system we provide is safer and easier.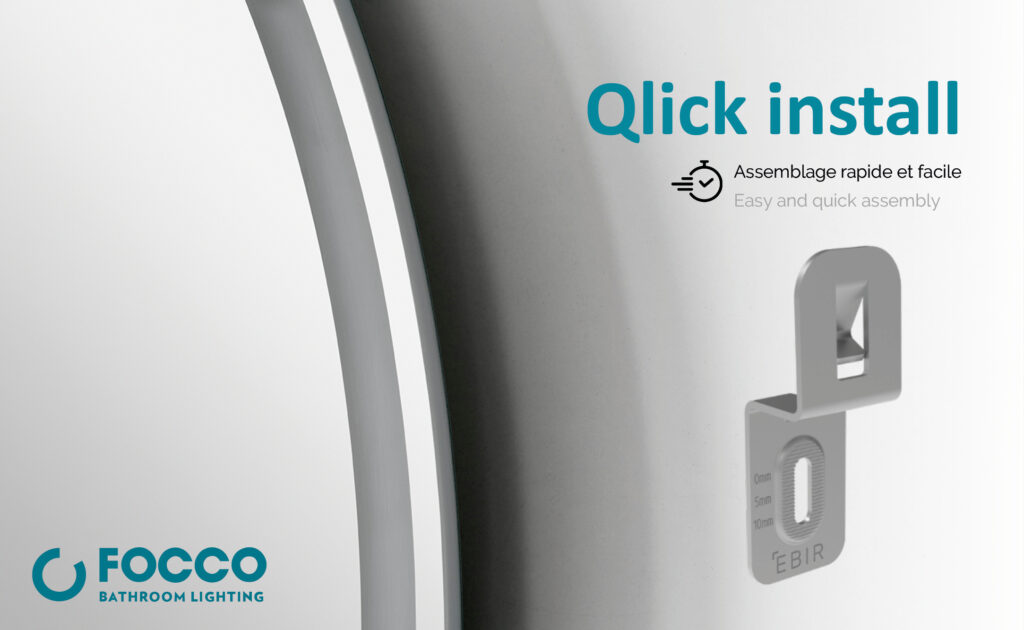 15 July, 2023
Our commitment to research and innovation means we are constantly looking for details to offer products with cutting-edge technology in bathroom lighting.
Thanks to this, Qlick Install was born, an installation system we provide which is safer and easier. Often when the ideal mirror has been chosen, the complexity of attaching it can mean it takes a long time to install. For this reason, at FOCCO we have launched this system whose special design makes the mirror easier to install. Installing the mirror is now much simpler and you spend less time putting it in place.
It's a 'click' that confirms to us that the mirror is firmly attached, preventing it from becoming lose or falling when being cleaned or knocked accidentally. A sound we use to give you peace of mind.
Because as your bathroom lighting partner, we want you to find greater comfort and convenience each day with FOCCO.