Optimise your customer service to the maximum with the FOCCO Training Programme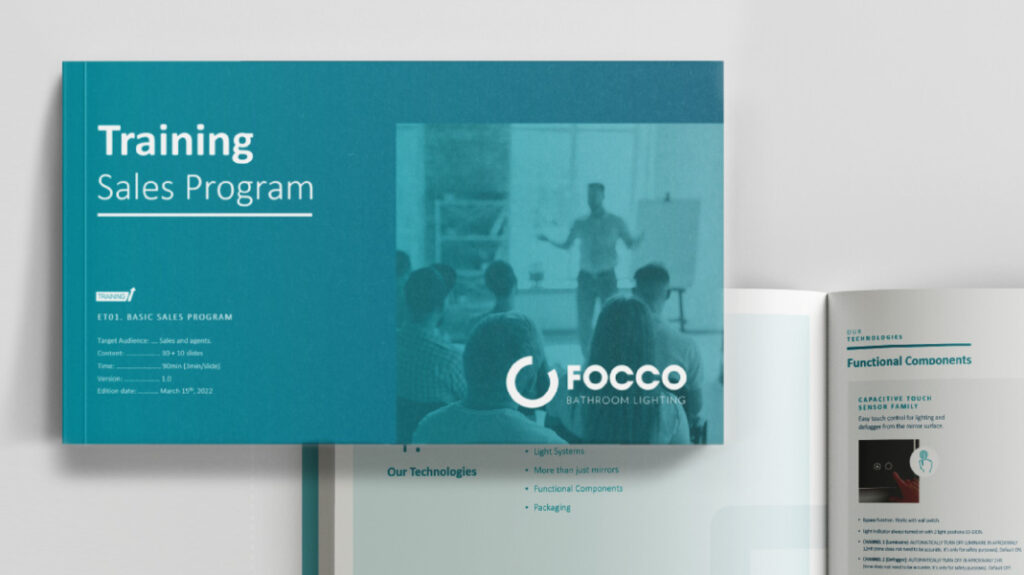 14 November, 2023
In the world of customer service, specialisation and in-depth product knowledge are key. And at FOCCO we are committed to being your perfect partner in the pursuit of excellence in your sales team.
That's why our Training Programme is a valuable tool designed to raise the level of your point-of-sale professionals and increase your clients' satisfaction.
This programme aims to equip your professionals with the technical knowledge necessary to understand the values of our products and to be able to offer reasons of interest that favour buying the products. As you know, guiding clients to the product that best meets their needs improves their shopping experience and therefore their overall satisfaction with the company and their loyalty.
Our Training Programme includes customised training sessions, a comprehensive training guide, dedicated telephone support, access to content and constant updates of programme content.
At FOCCO, we want to be your reliable partner in bathroom lighting and to boost the success of your sales team.
If you'd like more information about our Training Programme, please get in touch with our sales team.